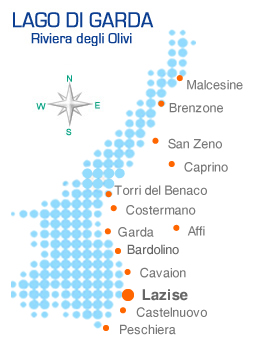 Privacy Policy
"Information under D.Lgs. 196/2003 - Privacy Code"
"Principles of propriety, lawfulness, transparency and confidentiality and the rights of the interested party in relation to the use of their personal details"
For the performance of the services requested, the customer expressly authorises the processing of the personal details provided and their resulting use by the hotel as body entitled to use the data for the performance of its business and any administrative and of tax obligations. With regard to the manner of such use, you are hereby informed that:
Your personal data acquired will be processed by means of information technology and manually, will be used only for the time that is strictly necessary and shall not be divulged to third parties or broadcast generally.
The acquisition of your personal data is a necessary condition for the satisfaction the services requested. Failure to provided the details may make it impossible for you to obtain the services you have requested.
You many access your own personal data or change or request cancellation of your data by contacting the hotel directly.